By Olivia Truesdale (Martial

Thevenot  Editor)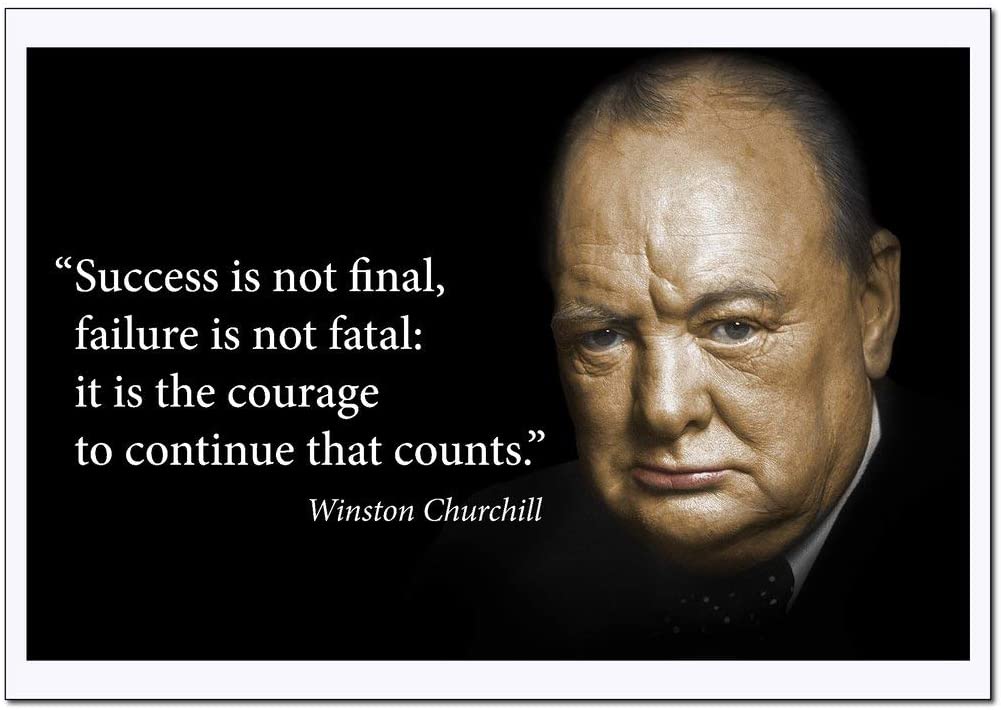 Former British Prime Minister, Winston Churchill, has been attributed to saying, "Success is not final; failure is not fatal. It is the courage to continue that counts."
While the facts are such that he never actually said anything of the sort, it would have been very fitting to his reputation if he had!
Many of us know him for the position he held during World War II, but it is a little-known fact that he also was actively involved in the first World War. History probably wants you to forget about that part because it did not go very well.
He actually helped plan several *UNSUCCESSFUL* battles. Of course, today we only remember him for the leadership position he held during the early 1940s and the important role he played in helping the Allies win World War II. So how did he go from a seeming failure to a national (and international) hero and inspiration?
In a simplest of ways, he "had the courage to continue". He didn't let his failures define him. If he had, we would not likely be living in the world we know today.
Unfortunately, the opposite is also true, as expressed by this (misquoted) quote: "Success is not final." Often, after succeeding in something, we find ourselves "coasting".  After a "big win", many people tend to slow down, relax, and "celebrate". Now, there is nothing wrong with congratulations when they are in order, but it becomes a problem when we use our success as a reason to take our foot off the gas. "Oh, I finished that yesterday. I don't have to worry today."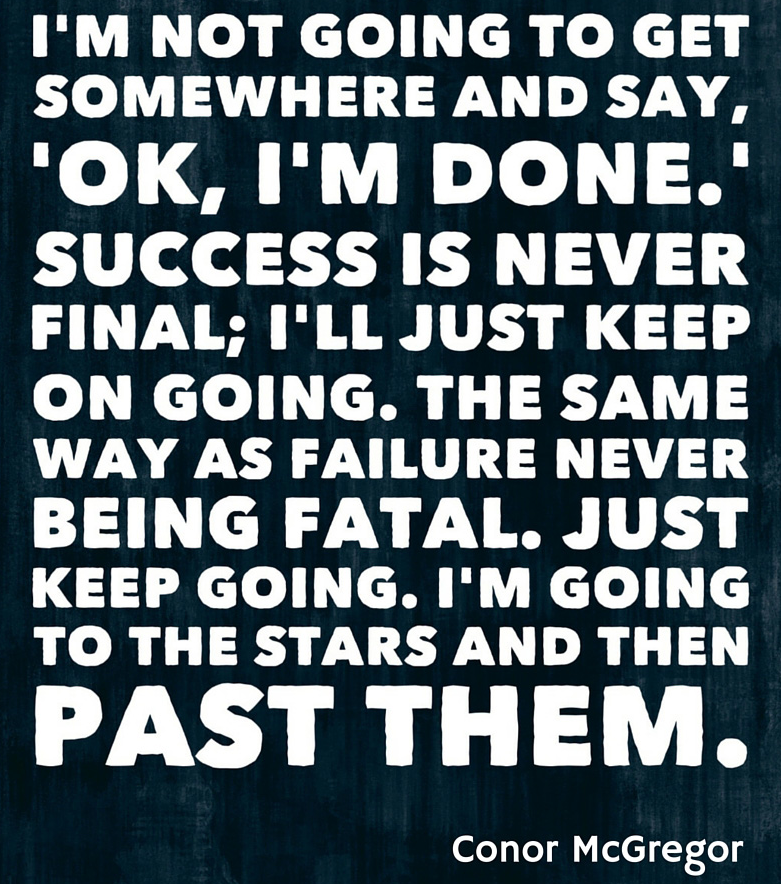 Of course, it's perfectly acceptable to take a break after a big success, sharpen the axe so to speak… unless it becomes a constant excuse. Sometimes we push ourselves so far backwards after a success that we wind up worse than before!
The easiest and most common example of this can be found in dieting. "I was really healthy yesterday. I did all my workouts; I ate well. I guess that means that I can have junk food and skip my workout today!" And when that attitude drags on for days, we can end up undoing all of our hard work. Yikes!  Sound familiar?
So how do we overcome this?
While the answer can be simple, it can also be much easier said than done. "Just do it." (Huh, that sounds coincidentally like the motto for a popular brand of athletic wear.) I know it's cheesy, but hear me out.
No one can force you to persevere after you succeed. Others can motivate you, but you are the biggest determiner of whether or not you are going to continue to evolve after a big success (or a big failure, for that matter).
You are the only one who has control of your actions. All that to be said, it is helpful to have a strong support system surrounding you, encouraging you to keep going and persevere towards reaching your next goal and your next success. This could be friends, family, or anyone else who has the same goals as you.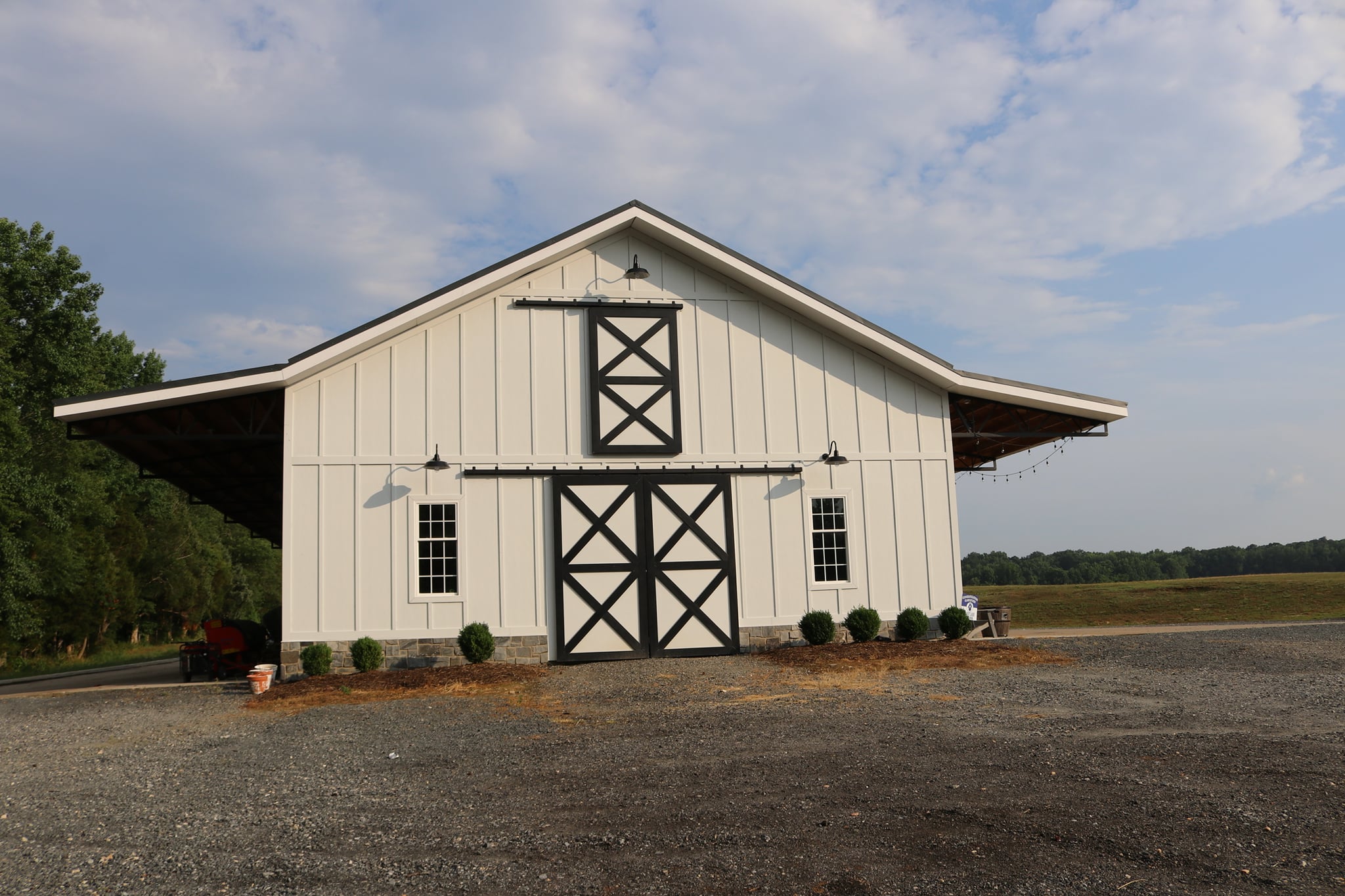 At Team Perka, we would love to be a part of helping you achieve your building goals!
Whether you need a building for your new startup business, are looking to build your dream home, or trying to find a place to store animals or equipment or toys, we can help. While we can't say that we have seen everything, we can say that we have definitely seen a thing or two! 
Contact us for a consultation! Even if you don't purchase from us, we love to help, as we know that good begets good.
(Of course we would also love it if you did purchase from us, because we want to get to know all the super cool we can and collaborate on great dreams and successes!)
Don't forget to check us out on Facebook, visit our website, and let us know how we can become part of your next big triumph, as we would are always happy to support and help ensure that you keep succeeding in whatever is important to you!