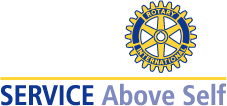 Team Perka's core values include 'Service above Self"…  That comes from being involved with Rotary International.  We believe in giving value with high quality in our Perka Buildings to make them not only STRONG, but FLEXIBLE and Easy.  We also strive to give added value through SERVICE to our clients and also to our neighbors, brothers and sisters all.
I could not sleep this morning…
I kept "dreaming" – and hearing a voice. It sounded so much like the voice of Larry Lunsford… but strangely it also sounded like what God's voice might sound like. "WAKE UP!" He said… as I peered at the alarm clock to read 4:11 AM., and then thinking 411 – isn't that the "old" number to call for information?.
"WAKE UP!" he said again –"Today is the day."
For those of you who don't know Larry Lunsford, he is the tireless Cheerleader for Rotary International's efforts at providing SHOES FOR ORPHAN SOULS.
I had the GREAT privilege of meeting Larry at last year's Rotary District 6040 Annual Conference in Kansas City. And when I say privilege… I really mean that. What a bright shining light of compassion, generosity, kindness, enthusiasm, service and especially LOVE he is! He radiated a Love for what he was doing, who he was being. And he equally radiated DOING and BEING what he loved! (A magical combination!!) And if that isn't a "living example" of what our Way Shower taught, I don't know what is. What an inspiration to me and to all those at his presentation, what a role model to emulate. I will always remember his energy, his spirit … and I am convinced it is what woke me up this morning.
So after a couple tosses and turns… I got up. I showered. I ate… all the while remembering his message, his TESTIMONY of unconditional love & compassion that he spoke of to our group that breezy cool day in November.
So I did as he did. This morning I left my home just past 6:00 am and drove to our local WalMart. It was cool, still dark and raining… but it all felt pleasant. It felt right.
I walked in and went straight to the shoe section. Like he instructed, I found the clearance rack. I looked for a shoe to fit a young boy and then one for a young girl. I thought about young children I know — some more fortunate than others – being Thankful. Then I thought of the experience he shared – of actually meeting young orphan boys and girls from a third world country he had personally visited. How that experience touched HIS SOUL. How the orphan souls we touch can also be PART of OUR OWN!! He was very emotional about it. The room ran out of tissue! He touched ALL OUR SOULS.
I picked out two pairs of shoes. I whispered a brief prayer of Thanks for all of my own Blessings. I thought of Erin Hook and the Pay it Forward movement her family gifted our community. I thought of Larry's words of encouragement to each of us (a mini challenge of sorts) to DO THIS as well … reminding us that giving money is GREAT… but sometimes the HARDER part is the LOGISTICS of getting, collecting and bringing the shoes in. He suggested that if we could EACH pick up two pairs of shoes and inspire two others to do the same… — you got it — the math becomes exponential!!!
This all brings to mind the natural law of "What goes around comes around"… and also sparks the teaching of Jesus as shared by Luke 6:38 – "Give, and it shall be given unto you; good measure, pressed down, and shaken together, and running over, shall men give into your bosom. For with the measure you use, it will be measured to you."
And in the "East" it is spoken of as the Laws of Karma…
We are not only doing this for orphan children. We don't only do this for the orphan part of our own soul. We do this for what we sow… and what we will reap for our individual and collective futures. Something more to think about.
And as I personally get older, with my own children all grown up, fortunately blessed in their own ways… I can't help but look to grow my own circle of those to GIVE to… with compassion, kindness, inspiration, love. From young orphans, to at risk students, to young men and women who may have made a mistake, paid for their trespasses and now just need a helping hand to bring them up to be respected purposeful citizens again, and to our elderly, often forgotten, who crave for companionship, for purpose, for love; we have all so many opportunities to shine our own light, to sow love.
Erin Hook's Random Acts of Kindness is a great example of the GREAT THINGS WE ALL CAN DO.https://www.facebook.com/groups/1399854173618922/
May Rotary International's program of Shoes for Orphan Souls be something you can expand YOUR circle of what "Goes around, Comes Around"! (For more information on that contact ANY Rotary Club, of which we have no less than three right here in Saint Joseph.)
https://www.facebook.com/groups/102532247484/
God Bless,
Your Brother,
Martial Thevenot
— with John Murawski and 6 others.