OUR HISTORY
Perka Buildings have been involved in manufacturing, distributing, and marketing steel frames and building structures since 1981. The steel frames are pre-engineered and individually designed and manufactured according to our client's exact specifications and are generally used for agriculture, industrial, commercial, community and residential purposes. Perka Buildings is capable of producing frames and trusses anywhere from as little as 10 feet wide to as much as 200 feet wide clear spans.
Perka Buildings continue to be awarded, by the post/beam building frame industry, as a manufacturer and distributor that delivers quality, well engineered frames, with exceptional service. Furthermore, Perka operates with a network of contractors and dealers who rely upon Perka to offer the right building frame style, for any need, fast and at a valued price.
The company continues to be guided by the core values exhibited by its founder: customer as #1, integrity, commitment, quality, innovation and good stewardship.
---
OUR MISSION STATEMENT
Our mission is to continue to stand out and lead the way in the steel-wood Hybrid Building industry by supplying products that are consistently Strong, Affordable,Flexible, Easy & Resilient…  We achieve this by providing extraordinary client service, quick turn-around of information, design options, solution ideas, product and drawings, maintaining the highest standard of integrity in all our work and getting it all to our client at fair use value added prices.
By working together as TEAM PERKA, in affirming this commitment, we strive to merit your respect and earn your trust, friendship and loyalty.   We thus co-create with each other a relationship based on respect, confidence, moral responsibility and one where we both can be successful and HAPPY!
We, as TEAM PERKA, are thus dedicated to your satisfaction through this trust and confidence, and in knowing that the materials for your project will be provided with the utmost of care, pride, workmanship and intention.

---
MEET OUR FOUNDER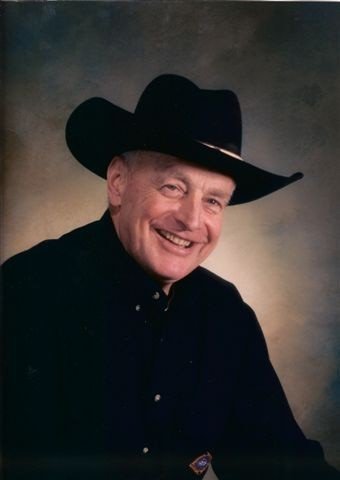 Born in 1936 to an "old school", extremely hard working dad and a shrewd but very loving mom, Ed Thevenot quickly knew he wanted to be a "business man". Since his first sale of 2 packets of garden seeds at 12 years old, he specialized in sales and marketing. In 1960 he picked up Napoleon Hill's "Think and Grow Rich" book and successfully promoted all kinds of products: from pots and pans, to computer courses, to recreational vehicles, to building materials.
With his entrepreneurial fire burning, he jumped into the building industry in 1971, promoting and marketing pre-engineered Quonsets in the Province of Quebec. Within a few short years, his dynamic personality, hard driving work ethic, and unswerving dedication to his men, led him to a Vice-President of Marketing position for the head office of the Miracle Span group of companies. In 1980, he decided he was a better entrepreneur than employee, and created his own line of buildings – the cutting edge, hybrid design of Perka (Wood and Steel) Buildings.
In 1995, he was frustrated with inadequate insulating materials as he tried to construct more energy efficient buildings. So in response, "ET" created P2000 Insulation Systems and offers P2000TM insulation for Perka Buildings. He went through several manufacturers looking for the right formula of high-quality product, dedicated service and a creative, entrepreneurial spirit to match his own. Despite occasional thoughts of retirement, he just could not quit, and ET found his winning formula. ET is the brain child behind the marketing engines that have maintained steady sales, in both buildings and insulation, for almost 40 years. His experience, fearless risk taking, and "work horse" habits helped him foresee market trends that enabled his team to respond quickly with assurance and success.  Unfortunately ET is no longer with us, but he has left behind an experienced, skilled, highly energized and passionately dedicated team.