"Great Expectations:"


What happens when they don't get met?
We all thrive on making and having big plans, big dreams, and big aspirations. Often, children are told that "they can be whatever they want to be." Whether it is an astronaut, lawyer, doctor, engineer, builder, entrepreneur, architect, or artist, we encourage our children to "reach for the stars". And we ourselves, through the form of books, movies, and other media outlets are pushed to "pursue our dreams". But what happens when you wake up and are left grasping and wanting of the visions that visited us during the night?
A recurring issue in our society is in how we deal with our sometimes overwhelming, unrealistic, and therefore unmet expectations. We are constantly bombarded with a notion that "If you don't achieve this goal or get this product, you'll never amount to anything or achieve certain things or ever find happiness and peace." The unwritten and subliminal rules of life are presented all around us, reminding us of all the things we "are supposed to" have or do to be "successful" and HAPPY!   This is NOT to say that there is something necessarily wrong with being a high achiever of success or accomplishing goals. But is there a way to set up feasible expectations for ourselves without feeling like we aren't doing or getting "enough"?!?!  And then becoming upset from it and then taking it out on those we love or count on to HELP us?

Step 1: NON ATTACHMENT
Clear away the belief or mindset of "I won't be happy if I don't accomplish or "get" this…" Oftentimes, our goals will not serve us well – only because of how LOFTY or rigid they really are! Again, there is nothing wrong with "dreaming big", but there is a GIGANTIC difference between big dreams and near impossible expectations, especially if it will upset or unnerve you. 
If and when we can let go of the idea that we won't be happy until we finish a certain (or several!) task(s), we can put more of our productive energy on being present, calm, cool and kind to inspire and lift self and others to find the solutions to easier achieve more goals, even the big ones!
For example, earning a promotion is a reasonable, attainable goal in most cases. Becoming manager within your first two months of service in your career? Alot less likely! There are some things that are not very likely to happen if even just not possible at this time… or within a certain time frame. It is possible that you could become the manager. It is possible that you could finally get that treehouse or shed built in your backyard. (Although the shed would be even faster if you partnered with Perka!)
It is possible that you could write that award-winning novel you've always dreamed of. Nearly anything is possible, but it certainly most likely will not be instantaneous. That said whether it takes ten weeks or ten years, it serve us best to make sure that we DON'T base our inner peace and happiness on particular objects or achievements.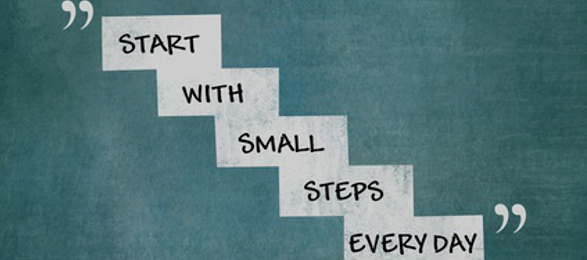 Step 2: SMALL CONSISTENT STEPS
Break the goal into "bite-size", attainable chunks. For example, let's look at some of the sample goals from Step 1. Building a treehouse? It is a 100% plausible goal. However, building a beautiful treehouse, complete with walls, a kitchenette, and an exit slide? Probably not going to happen fast that is for sure. And not all at once. That's why we can choose to take it one step at a time, as it comes, methodically, reading ALL the directions (as tedious as it seems), and give yourself and everyone around you plenty of grace. If everything doesn't happen at once, or over one weekend, THAT'S OK!!! 
Now, let us look at the writing of a novel example (because don't all us "writers" want to see our names on the New York Times bestseller list???).  Again, like the treehouse, it is attainable. But it certainly won't happen just like that – nor with our first publication! Therefore we need to set simple, reachable daily goals. In our busy lives, it can often be difficult to find time to sit down and write a large segment. It's even more difficult if you attempt to do this every day! So, we go with a smaller portion. A chapter a day. Or even just a page or sub story per day. Or even less, like a bullet form outline, if need be. It doesn't matter what amount you decide to do, as long as it's consistent.  
Author Robert Collier says "Success is the sum of small efforts, repeated day in and day out!" For larger projects like these, you are only going to burn out your energy (and motivation) if you try to "plow through" large pieces all at once, all the time. It's more serving in the long run to stick with your small portions. Do it daily, do it well, do it consistently!  Next thing you know – it's MISSION ACCOMPLISHED!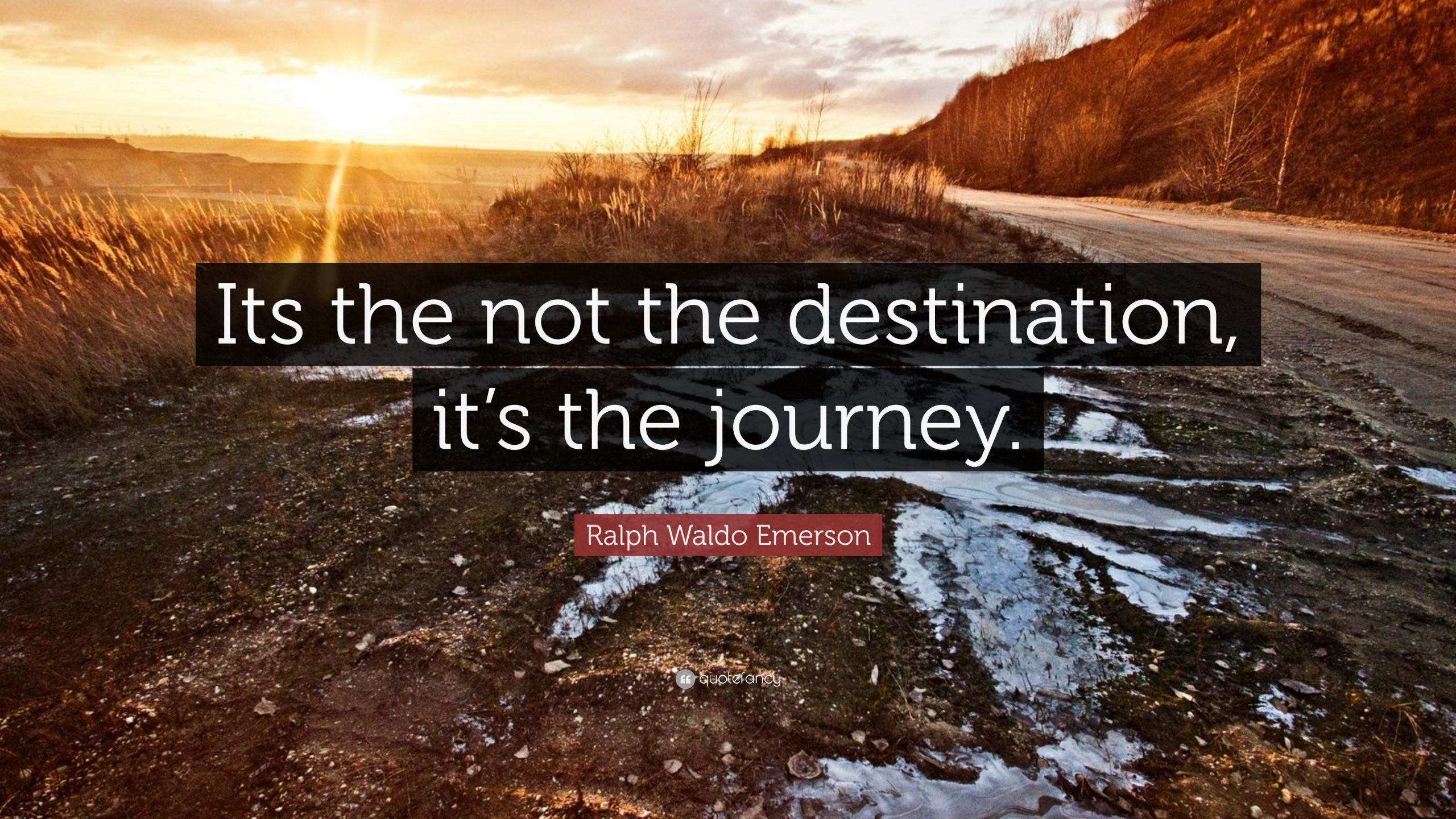 Step 3: ENJOY THE JOURNEY
This can be easily overlooked, but remember that the truest path to inner peace and happiness is accepting what American Essayist Ralph Waldo Emerson is very well known for saying "it's not the destination, it's the journey" that really matters.
As we stated previously, you shouldn't base your happiness on whether or not you've completed a list of tasks or acquired particular objects. Anyone can fill out a checklist, but not everyone can pursue it with everyday JOY!  While you were on the "journey", you can also gain invaluable skills that can help you in other things, regardless of whether you fulfilled the goal (yet) or not. We are extremely fortunate to now live in a world where "anyone can be anything".   BUT not everyone is or will be successful, every time.  And often, even if the goal is attained, not successful where it matters most, anyway.
Our typical definition of success requires people to compromise their values, compromise their dreams, or compromise their priorities. We need to remember that it truly is the process that counts! Life can change so quickly; no one really knows what will show up tomorrow, or become of the things we create?
If we focus on what kind of legacy we want to leave, rather than taking shortcuts in order to get a job done faster, we can take the time to get it done right, and that, in and of itself, is an achievement worthy of being called SUCCESS.  Appreciate the little victories. "Stop and smell the roses." Allow yourself to grow and glow, while remaining poised and flexible! Hard times do happen, and certainty comes and goes. But if you've focused on growing and evolving during your journey, it will help you stay open and centered when bigger trouble hits.

At Perka, we whole heartedly know that it is important to be as flexible as possible, preparing for the unexpected, while always moving towards what is best. We understand that times change quickly, and many things are incredibly "up in the air", especially during these times. But life is short, and time is too precious to spend it worrying or arguing or complaining.  That is why strength and flexibility are two of our core values. It is why we specially engineer our buildings to be up to every safety code in your area and then some. It is why we work WITH you to ensure that your building goals are achieved, realistically, accurately, safely and correctly. We will never cut corners or compromise integrity.  We choose to do things right, by choose to do the "right" thing.  This way, you can know that if all else fails, you can rely on your friends at Team Perka, to flex with you to seek out the most stress free and realistic solutions.  #sssTsss
 There is much in the way of unexpected, unplanned, unpredictable and even un-thought of events these days — it behooves us to remain calm, open, understanding, gracious, compassionate and seek out the next best solution, trusting sincere selfless service and continue to apply the everyday (baby) steps towards GREAT EXPECTATIONS without the pain of being so attached that we actually HURT ourselves and those we love and count on around us.  
As our local Rotary Club President just said in weekly update… 
"Let's keep our heads on a swivel, be creative, be positive,
and most importantly, be kind and we'll continue
to make this world a better place one good deed at a time."
Contact us to find out how to start your journey with us, and know exactly what to expect, including being poised to address all the unprecedented, unexpected twists and turns of 2020!