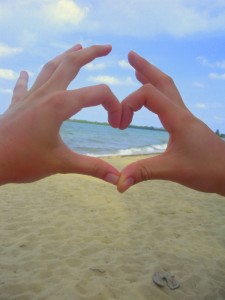 Here are 7 more GREAT Reasons Why it would serve you well to put up a Perka Building System.
Continuuing from 2 previous post at: http://www.perkabuildings.com/7-more-great-reasons-to-help-you-build-strong/  AND – http://www.perkabuildings.com/why-a-prefab-perka-hybrid-wood-steel-building/…
15. 50 year factory warranty on Perka Frames  – We put our money where our mouth is.  Most other companies only offer one year.  Or more with all kinds of conditions!!   PERKA IS MADE TO LAST!
16. Because we typically use expandable ends, future additions or building expansions are made easily.  All you have to do is take out the posts, girts and sheeting and add on another frame.  If you are thinking of the FUTURE we can make that work easily for you!!
17. We've been awarded the Gold Key of Excellence 9 times and 6 years in a row.   This is voted on by contractors and we receive it for our commitment to superior service and quality.  WE BELIEVE IN DELIVERING ONLY THE BEST FOR OUR CLIENTS!
18. With Perka, while we do have a standard roof pitch for our prefab hybrid buildings — we can design the building with ANY pitch you want.  No cookie cutter designs that will limit you.  Always "MADE TO ORDER"!
19. We can even mix wood with steel to the point that you can have a wood frame with clear spans on one end and steel or steel expandable frames on the other end and for all clear spans we would use steel.  TOTALLY FLEXIBLE AND INGENIOUS DESIGNS!
20. We have over 500 different frames with 5000 different configurations.  There is no need to be "stuck" with a particular configuration…  WHATEVER YOU NEED – WE GOT IT!
21. Since you are reading this – you are probably in the top 10% of the informed building consumer public.   This means you are doing your homework and you deserve the absolute RIGHT BUILDING, FOR YOU, based on YOUR NEEDS.  And THAT is what we do BEST as TEAM PERKA.   We listen and we will deliver.  Call us now – 800-467-3752.  WE LOVE TO HELP!