Careers at Perka
Welder
Saint Joseph, MO
Type: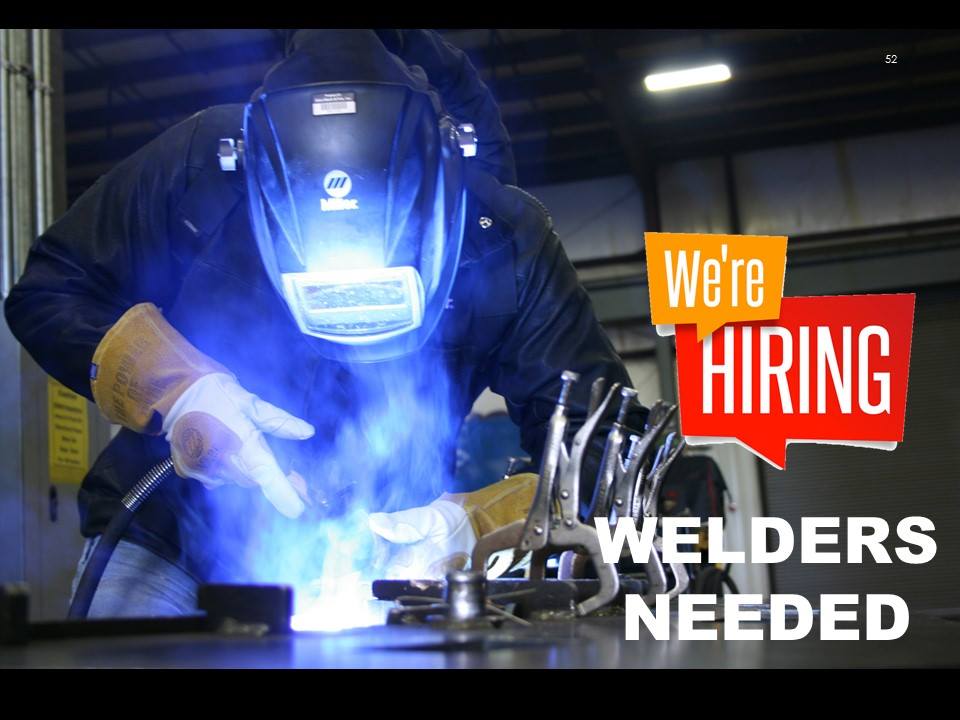 If you are an experienced welder - with good work ethic - and you live near 64504; AND you'd like to work in a strong TEAM CULTURE environment where our focus i
s as much on our teammates and client's happiness, as it is on our quality products and red carpet service, then COME ON DOWN and apply at 1111 Alabama St,, Saint Joseph, MO.
Here is a PDF of our application, and/or send a resume to perka@teamperka.com.
Construction Laborer
St. Joseph, MO
Type: Full Time
Do You have construction skills? a strong work ethic?  building experience? a valid drivers licence? Do you like to work out doors - not afraid of a bit of heat or cold?? -- If you are saying YES to these -- We're looking for more teammates like YOU! Spring is here and we are getting booked up... quality, efficient workmanship is what we're about. Email application request to perka@teamperka.com. Or stop by our shop to fill out an app at 1111 Alabama Street, Saint Joseph, MO (in stockyards).